Air to water heat pumps – innovative solution for your home
Choose an effective heating solution
Forget the heating troubles and enjoy the comfort
You have received a confirmation for the grant for exchanging an old boiler – reclaim some of the expenses
EFFECTIVE
Up to A+++
energy class depends on the selected model and type of heating system
ECO-FRIENDLY
0 CO2
when using electricity generated using renewable energy sources
Eco-friendly heating system for homes that is increasingly popular in Lithuania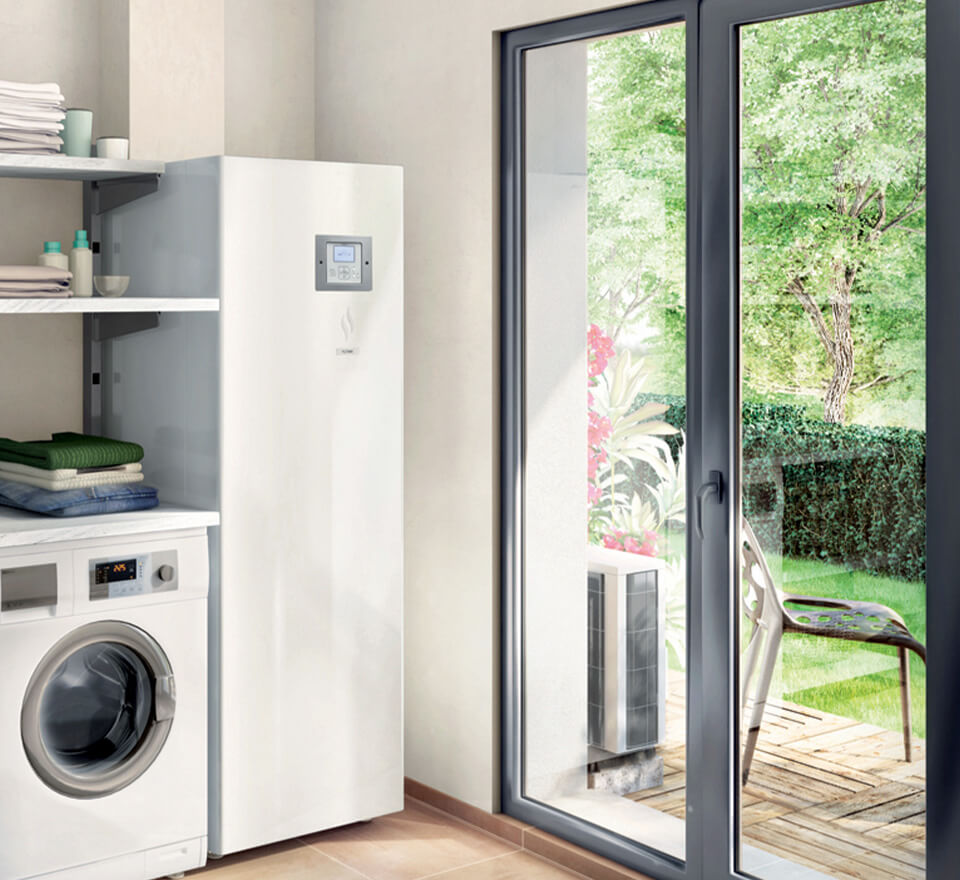 Eco-friendly and efficient
Air to water heat pumps use renewable energy from the environment and transfers it to a home heating system (radiators, floor heating) as well as provides home with hot water.
The pumps are quite effective – they generate more heat than they use electricity.
Easily adapted
Modern design air to water heat pumps take up little space and are integrated harmoniously into the modern home environments. It is easy to connect it to a new or current heating system.
Easy to control
Air to water heat pump works automatically, and if you install controls via internet or a mobile device, you will be able to ensure remotely that warm and cozy home is waiting for you to be back. No more heating troubles!
Suitable for our climate
The pumps are operating effectively at -15oC or lower ambient temperature. And in summer not only will it provide hot water, but also it can cool your home.
Choose heat pumps only from reliable and recognized manufacturers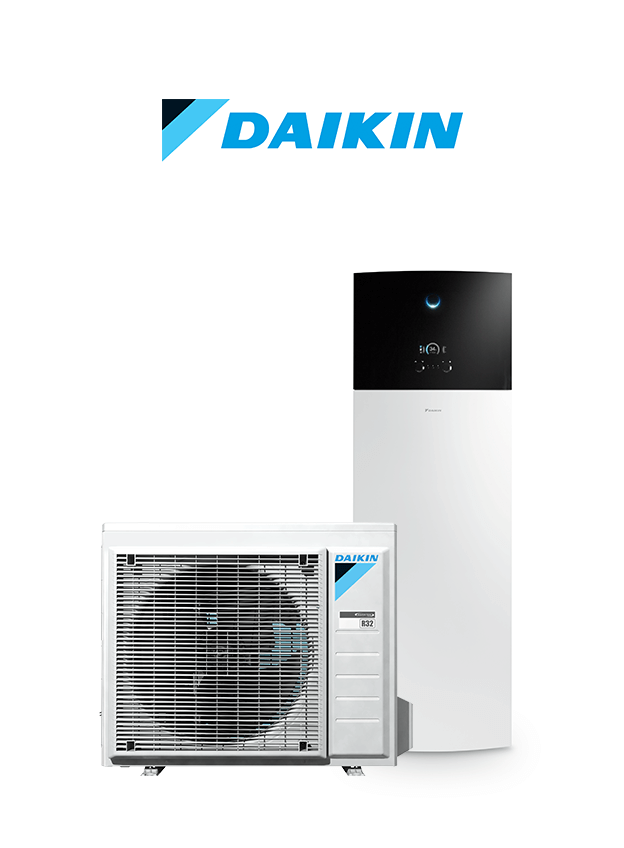 Daikin
Functional, high-quality and popular heating solutions.
WARRANTY for 3 years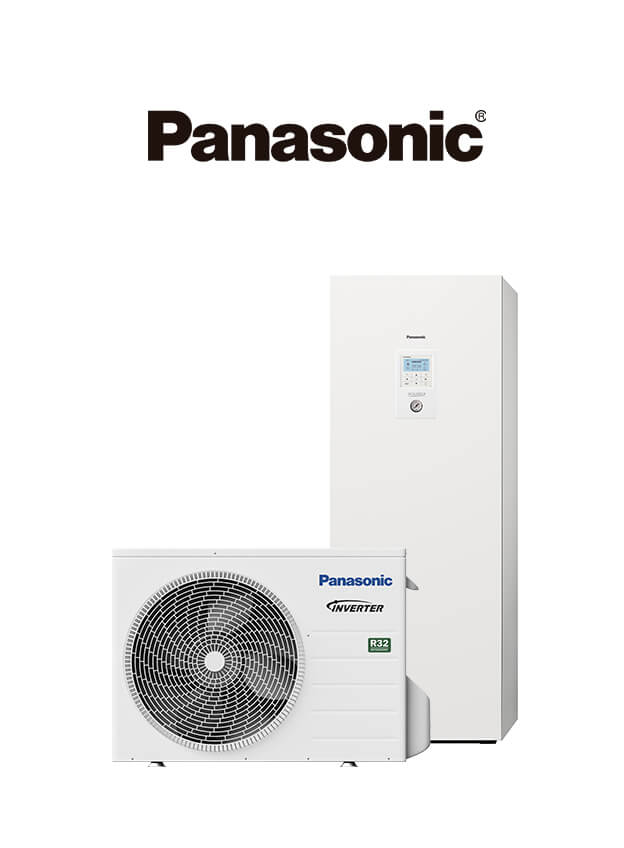 Panasonic
Reliable and popular heat pumps.
5-year warranty for the compressor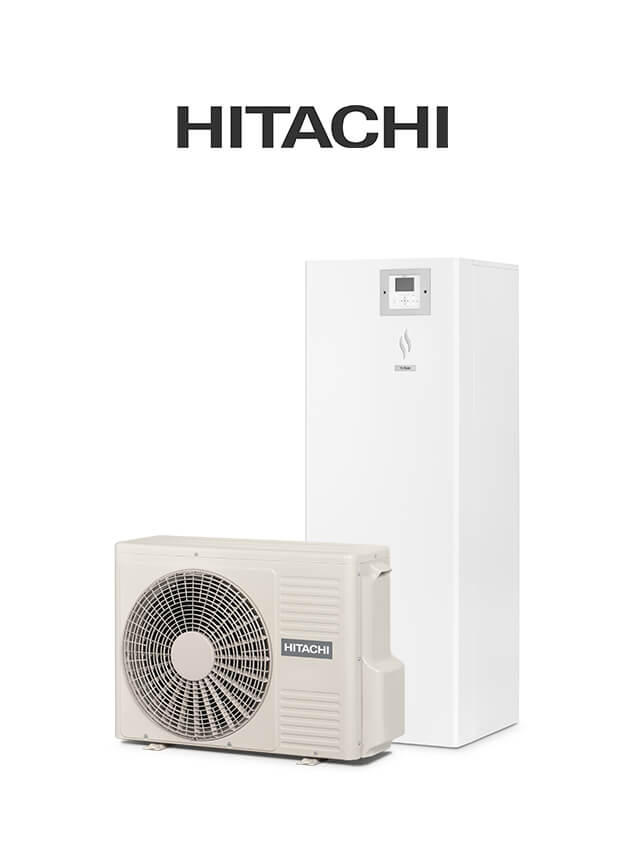 Hitachi
High-quality and efficient heat pumps of modern design.
WARRANTY for 5 years
That which was true 5 years ago, now only remains a legend. Let's disperse the doubts.
Myth: Heat pumps are not effective when it's cold

Wrong! Air to water heat pump is one of the most popular heating solutions in Sweden, so it is absolutely fine for the Lithuanian weather. It operates effectively at -15oC or lower ambient temperature.

Myth: Heat pumps are loud

Wrong! Older heat pump models were louder, but the current models are significantly quieter. You can compare the sound level (dB) of the selected model with your refrigerator's or dishwasher's parameters

Myth: Heat pumps are only suited for floor heating

Wrong! Heat pumps work more efficiently when heating the floor (i.e. lower temperature), but also work with radiator heating.
WHAT WE ARE OFFERING
Air to water heat pump installation from the idea to a warm home
Evaluation of individual needs
After evaluating your needs, we will provide a preliminary offer for installation of the heat pump in your home.
Our specialist will come for a detailed inspection of the intended installation place, will consult and help to find an optimal solution as well as will evaluate possible additional installation costs.
For those who like to do it themselves and save – we will consult on what needs to be done before the installation.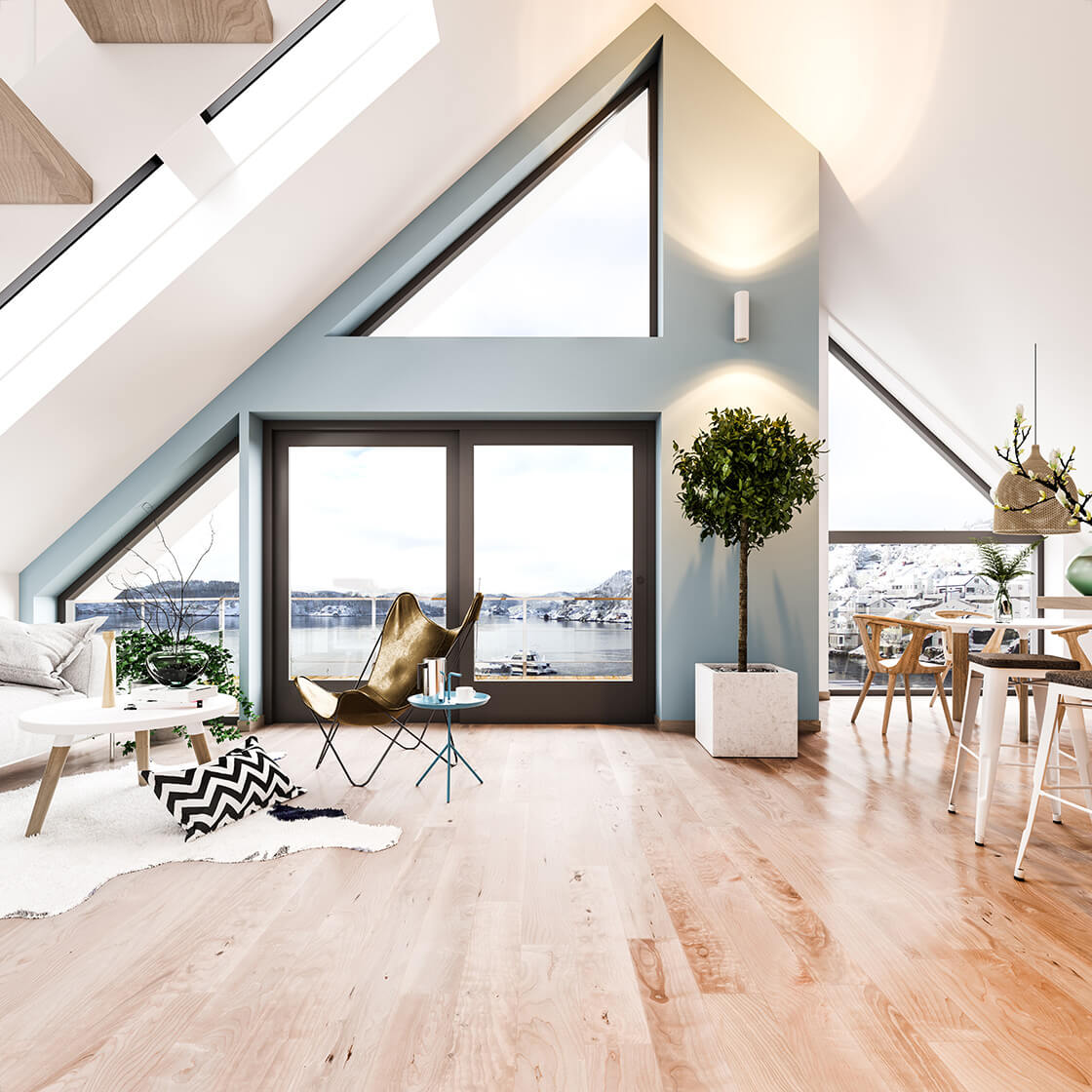 Installation and connecting to the systems
Only a professionally installed heat pump will work effectively, thus it is important not only to choose a heat pump that meets your needs, but also to install it properly. Ignitis professionals will take care of heat pump installation and connection to the current heating system.
We will provide a 5-year warranty for heat pump installation works.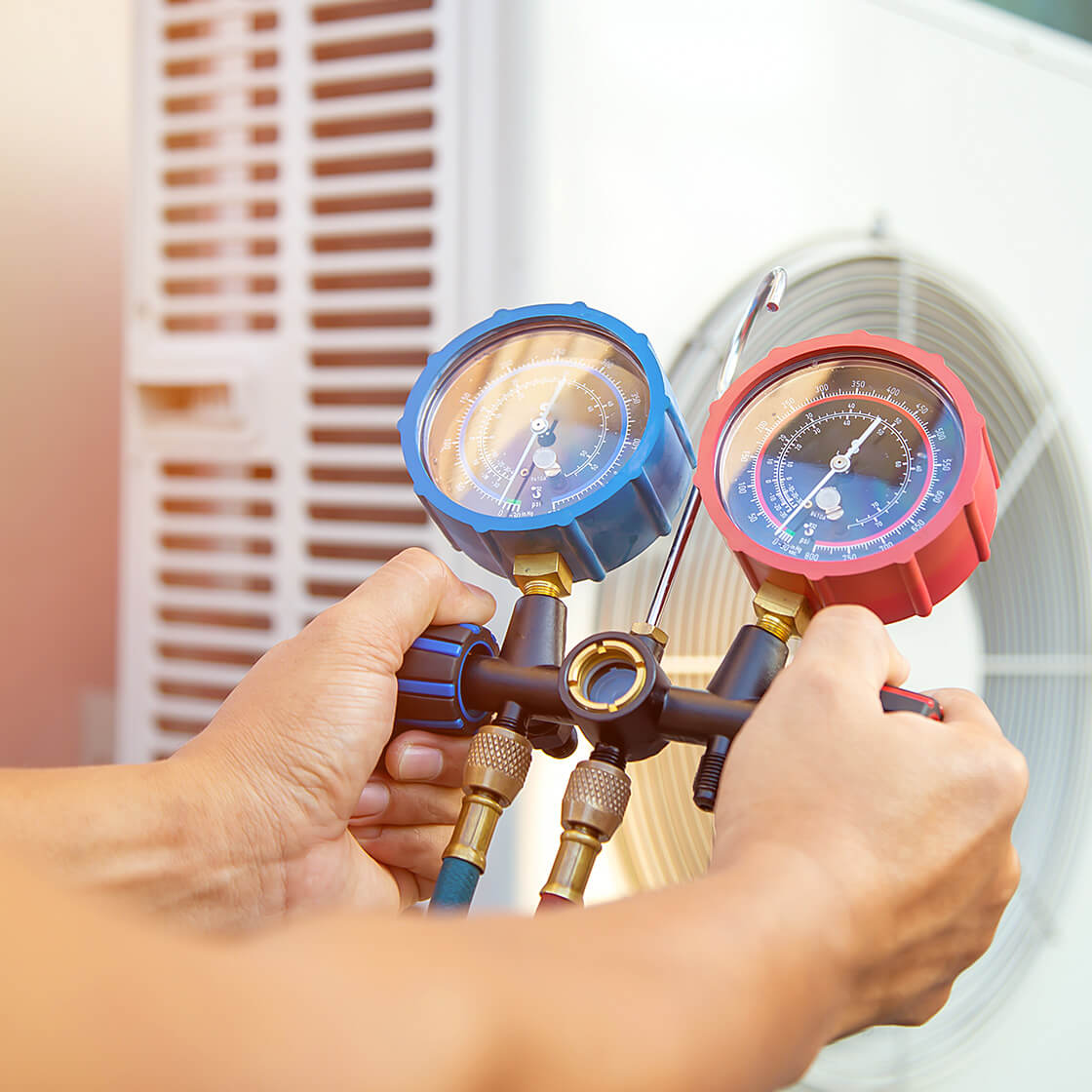 First launch and tuning
Ignitis will take care of the launch of the heat pump and prepare the system for use. Our specialist will teach you how to use the installed equipment.