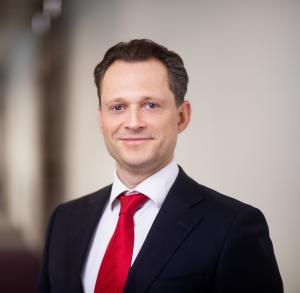 Artūras Bortkevičius
CEO of UAB "Ignitis"
A. Bortkevičius, an executive with an extensive experience in managing international companies, in 2019 was appointed as a Board Member of UAB "Ignitis", he also worked as the Head of Finance and Business Support, and in 2021 he became the CEO of UAB "Ignitis".
Artūras gained extensive experience in financial management while working as the Finance Expert at a consultancy firm Frauditoriai, CFO Baltics at Sandoz Pharmaceuticals, Finance Director at Ceres S.P.A., a subsidiary of a Danish group Royal Unibrew, he also worked at Kalnapilio–Tauro Grupė and Sicor–Biotech.
In 2000 he earned a bachelor's degree in Business Administration at LCC, an international university. He later broadened his knowledge in the United Kingdom at Oxford Brookes University, where in 2005 he earned a bachelor's degree in Applied Accounting.
Currently, A. Bortkevičius is also holding positions in the Supervisory Boards of Ignitis Latvija SIA and Ignitis Polska sp. z o.o.
Term of office 2021-07-09 – 2026-07-09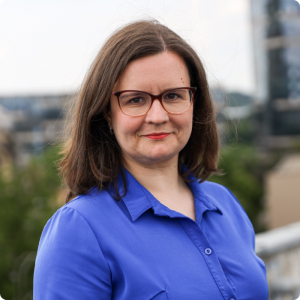 Toma Sasnauskienė
Civil servant for financial management
Toma Sasnauskienė has more than 16 years of experience in the public sector. Throughout her career, she significantly contributed to the development and improvement of the activities of the State Treasury related to various financial instruments - from Government securities and financial derivatives transactions to investment products and state guarantees.
Term of office 2023-05-30 – 2027-05-29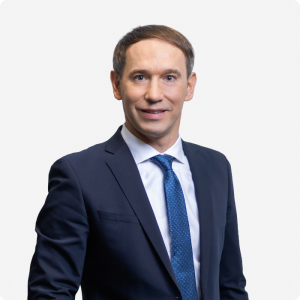 Mantas Mikalajūnas
Shareholder representative for energy supply (regulated activities)
Mantas is an executive with over 20 years of experience in various energy sector companies both in regulatory and commercial activities as well as regulatory authority and stakeholder relations, large-scale project management.
Mantas launched his career in Lietuvos Dujos, later he had an internship in German energy group of companies. After returning to Lithuania, he was working in strategic positions at Lietuvos Dujos, where he served as an executive team member and was responsible with investor relations, state authorities and the regulator as well as integration of Lietuvos Dujos into Lietuvos Energija (now Ignitis Group).
Before transitioning to the current position of Head of Business Development at Ignitis Group, Mantas served as a CEO at Lietuvos Dujų Tiekimas (later Lietuvos Energijos Tiekimas), where he was responsible for regulated energy supply acitivites, business development abroad, restructuring of the company and optimisation. 
Mantas earned master's degree in Business Administration and Management at Vilnius University.
Mantas is bringing his extensive and valuable experience as well as an ability to effectively cooperate with key stakeholders, he also has extensive experience as a member of collegial bodies at Ignitis Group companies.
Term of office 2023-05-30 – 2027-05-29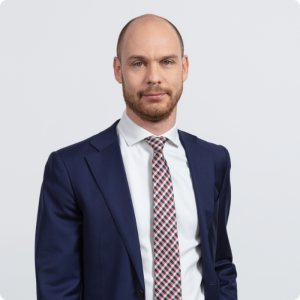 Vidmantas Salietis
Shareholder representative for energy supply (commercial activities)
Mr. Salietis, who has 7 years of executive experience, joined Ignitis Group in 2011. Since 1 February he holds the position of Chief Commercial Officer. He is also currently a board member of Ignitis Gamyba and Ignitis Renewables.
Vidmantas gained his executive experience in energy sector. He held the position of General Manager at Energijos Tiekimas. Previously, he was the Director of the Electricity Wholesale Division at Ignitis Gamyba.
Mr. Salietis obtained his bachelor's degree in Economics and Business Administration at the Stockholm School of Economics in Riga (SSE Riga).
Term of office (chair) 2023-05-30 – 2027-05-29
Term of office (member, shareholders' representative) 2023-05-30 – 2027-05-29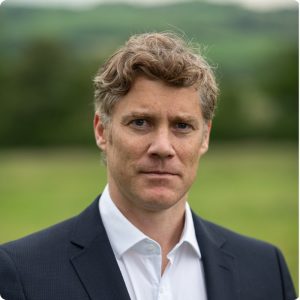 Roger Hunter
Independent member for international business development
Roger Hunter is Vice President of Electric Mobility at Shell, responsible for Shell's EV Charging Solutions worldwide. Roger works in both global mobility management and renewable resources and energy solutions management teams. He currently serves as chairman of two other boards.
Term of office 2023-05-30 – 2027-05-29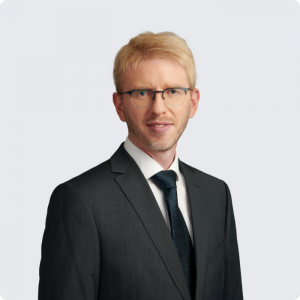 Paulius Dambrauskas
Independent member for strategic planning and management
Currently, Paulius Dambrauskas works as a manager of "AL holdingas". "AL holdingas" is an educational and investment group, best known for the group's current and former businesses: the private school "Šiaurės licėjus", the educational publishing house "Šviesa", the general literary publishing house "Alma Littera", the book retailer "Pegasas" and others.
Paulius Dambrauskas started working in energy in 2017 after becoming an independent member of the board of Lithuanian Gas Supply. Later, after the reorganization, he became an Independent Member of the Board of Lithuanian Energy Supply, and even later at Ignitis became an Independent Member of the Supervisory Board.
Paulius Dambrauskas has accumulated extensive management experience in the fields of telecommunications, retail, and logistics. In his career, he worked as a commercial director and board member of "BITĖ Lietuva", general director of "Cgates", commercial director of "Maxima Lietuva", executive manager of "Girteka Logistics".
Paulius completed his master's studies at Vilnius University.
Term of office 2023-05-30 – 2027-05-29